Join our common journey of transformation!
Jan's blog about research, science and travelling

We were sitting in the heart of the Malaysian jungle. Our trekking guide had just prepared lunch for us. Now he was preparing his own lunch, chopping around five cloves of garlic and three big chilies for a small pot of food. When he saw our eyes staring at him in disbelief, he just smiled and said: "Not spicy, not sexy."
Besides making us laugh a lot in that moment, this phrase has great metaphorical power. If you are not used to it, spicy food will make your mouth burn like hell. It will make you sweat. It will make your heart go faster. It will take you out of your culinary comfort zone. But if you withstand this pain and start eating spicy food regularly, something remarkable will happen. Your body will adapt and soon you will be able to eat much spicier food than before without having to break a sweat.
What is true for spicy food is true for any other development, from the personal, individual to the global, collective level. To transform ourselves, we need to leave our comfort zone. We need to go where we are vulnerable. If we don't let this initial pain discourage us from going on, we get more resilient and can ultimately expand our horizon beyond what we took for granted.
What is "transformation" for me? To describe my understanding of transformation, I would like to quote an author who inspires me a lot:

"There are cycles of success, when things come to you and thrive, and cycles of failure, when they either wither or disintegrate and you have to let them go in order to make room for new things to arise, or for transformation to happen. If you cling and resist at that point, it means that you are refusing to go with the flow of life."
That's what this blog is all about. I would like to share how I leave my comfort zone and go with the flow of life – personally, but also in my work.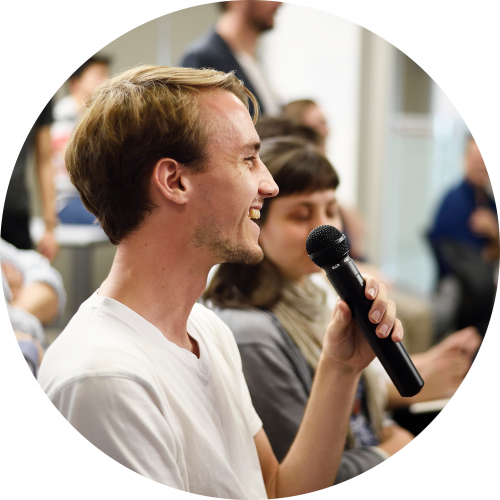 Who am I? I honestly don't know (yet). What I know is that my name is Jan Freihardt. I am an explorative mind. I like to explore new cultures, explore nature, explore the boundaries of our collective wisdom and last, but not least, explore myself. Currently, I am keen to explore the interfaces between scientific evidence, technological progress and societal welfare. After graduating from Environmental Engineering, I started a second master's in "Science, Technology and Policy" as well as a PhD on "Environmental Migration" to complement my technological background with an understanding of the inner workings of our society.

After my studies, I would like to contribute to the transformation of our society into one that respects the natural boundaries of our planet, so that future generations have the same possibilities like me to explore our world and the beauty of the Earth.
If you want to receive an automatic email notification about new blog posts, please enter your name and email address below!